>
>
>
Non woven Garden Weed Killer Mat
Non woven Garden Weed Killer Mat
Gram :45/50/65/70/100gsm
Size :1x16M,1X25M,1X50M,1X100M
Color :Black
1.0.015 Meters to 36 Meters width PP Spunbond Nonwoven Fabric
2.17g 3% UV Resistant Agriculture-Landscape PP Spunbond Nonwoven Fabric
3.Small Rolls packing possible until minimum 10 M/Roll
4.Double-Beams Spunbond Lines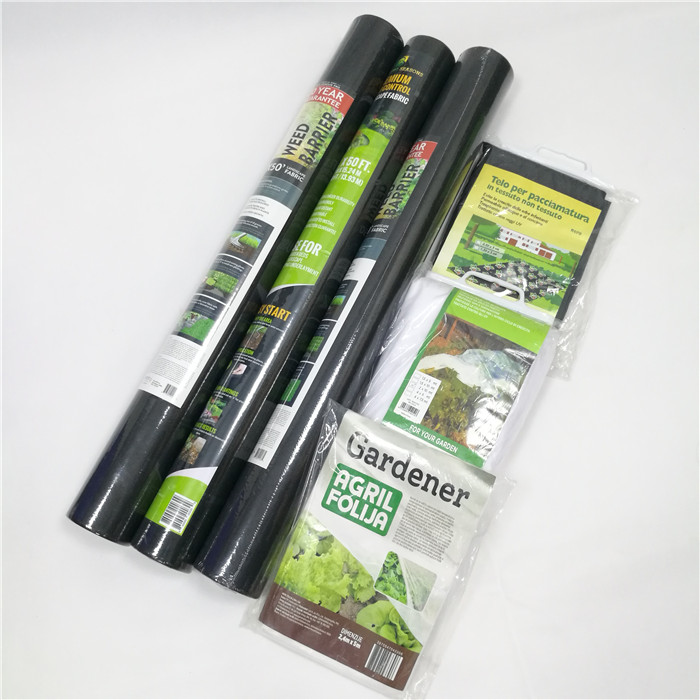 How to use Weed control rolls?
1. Prepare the soil and roll out the fabric on the raked bed. Place the plants on to the fabric and cut a cross making sure it is no larger than the diameter of the top of the plant pot.
2. Fold the four corners underneath and dig a planting hole, use a bucket to put the soil into as you work. This stops you leaving soil on the fabric, which could result in weeds germinating on the surface.
3. After planting ease the corners of the fabric around the plant. Firm the area down, water thoroughly and cover with about 50mm layer of bark, cocoa shells, decorative stone chippings, gravel or straw.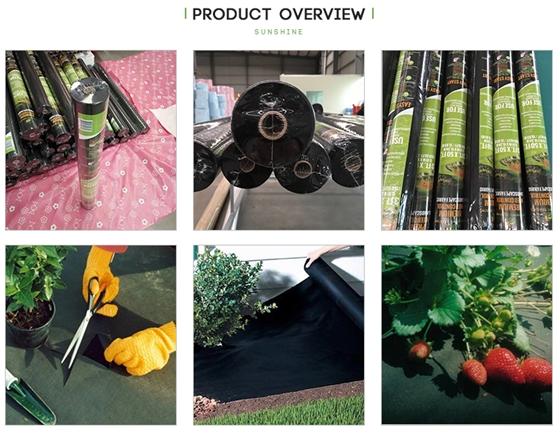 Benefits:
1.An economical membrane which will prevent most rhizome growth from penetrating from below No need for chemicals when installing
2.Water and feed passes through to the soil below
3.Low maintenance gardening
4.Decorative aggregates will not be lost into soil
PACKING & LOADING:
Roll packing:
* Shrink wrapping with pe film
* Neutral or customized label outside
* rolls put in carton (can be as request) or 4-20rolls pack with polybag outside
Pre-cutting packing:
* Individual package as request
* Neutral or customized label outside
* 25pcs per carton (can be as request)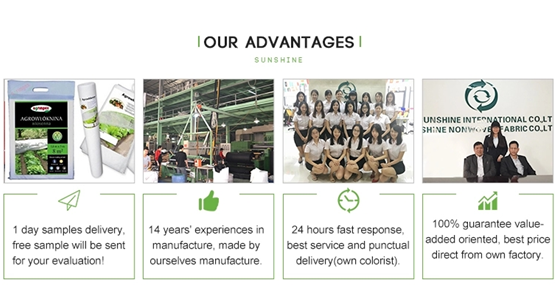 Non woven fabric free sample :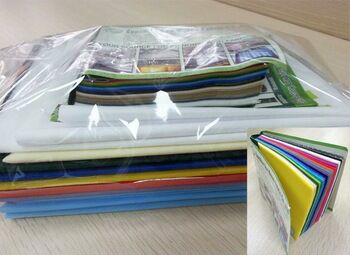 FREE :Sample booklet & pieces of sample
Sample size :30cm*20cm*10cm (within 0.5kgs)
Sample freight : collected
Time : can be sent within 1 day
Effect on preventing weed growth
Retain moisture in the soil
Eco-friendly, Biodegradable
*If you need a big sample (in rolls or piece exceed 5m ), sample fee is needed accordingly.
Get the latest price? We'll respond as soon as possible(within 12 hours)