>
>
>
Factory Supply PP Embossed Non woven Table Cloth for Christmas/Own Design for Christmas Decorating
Factory Supply PP Embossed Non woven Table Cloth for Christmas/Own Design for Christmas Decorating
Gram :10-200gsm
Size :1m*1m
Color :red green white silver
Table cloth is a new generation of environmentally friendly materials, with moisture, breathable, lightweight, can be reused, easy decomposition etc.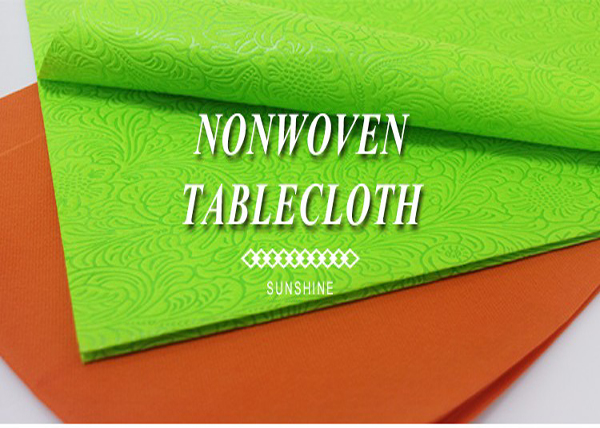 Our product non-woven fabric (TNT) is hygienic. TNT is recyclable, fire retardant, water repellent and stain resistant.It 'wide range of colors.
The disposable delivers significant savings on the cost of laundry.
Product Specifications
PP Non Woven spunbonded table cloth

Material:

100%polypropylene

Size:

1m*1m

Colour available:

colours

Gram:

50GSM non woven

MOQ:

20FT: 350cartons 40HQ: 750cartons

Packing:

25pcs/polybag, 8bags/caron

Carton size:

52X54X28CM

Applicatiion:

restaurant table cloth

Notice:

Free quality samples are avaliable!

Very much hot for Italian market right now!
Show case
100% pp non woven fabric for tablecloths with several advantage included Lightweight, Soft, Non-toxic, non-irritant,Antibacterial, Good physical properties.it looks more clear than those product also reduce the cost compare to the traditional material.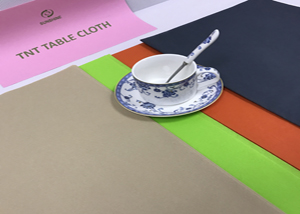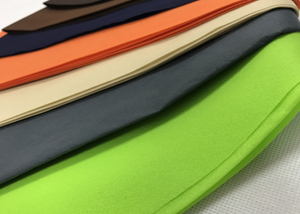 Benefit
1.To protect the environment
2.Tablecloths are dirt - resistant ,Soft and easy to fold and easy to carry
3.Tablecloth style diversity is beautiful, suit to match furniture style
4.Tablecloth is waterproof and oil-proof
5.The product is manufactured in compliance with FDA food grade raw materials, free of other chemical components, stable in performance, non-toxic, no odor, and does not irritate the skin.
Suitable Applications
1.Party disposable tablecloths
2.Picnic environment-friendly degradable tablecloth
3.Disposable tablecloth in hotel
4.Non-woven fabrics for home decoration: tea tablecloths,bed cover,etc.
PACKING & LOADING:
1.25piece/polybag, 8polybag/carton
2.Neutral or customized label outside

Free sample
FREE :Sample booklet & pieces of sample
Sample size :30cm*20cm*10cm (within 0.5kgs)
Sample freight : collected
Time : can be sent within 1 day
Contact
Stephen 0086-15160332896
Email:nonwoven5@sunshinecompany.com.cn
*If you need a big sample (in rolls or piece exceed 5m ), sample fee is needed accordingly.
Get the latest price? We'll respond as soon as possible(within 12 hours)