>
>
>
Agriculture Spunbond Nonwoven Fabric/weed control covering
Agriculture Spunbond Nonwoven Fabric/weed control covering
Gram :45/50/65/70/100gsm
Size :1x25M,1x50M,1x100M
Color :Black,White
Sunshine Nonwoven Fabric supply a range of Nonwoven ground cover fabrics for weed control. Landscape fabric / weed guard rolls are suitable for protecting gardens, flower beds, gravel driveways, under decking, paths, newly planted trees, under bark mulch, landscape projects and can be used to produce mulch mats for tree planting. The fabric is easy to install and effectively suppresses weed growth.
Weed guard / mulch fabric rolls suppress weed growth whilst allowing water, air and nutrients through.
We offer weed control fabric in various roll sizes from small domestic / retail packs up to full size commercial / landscape rolls.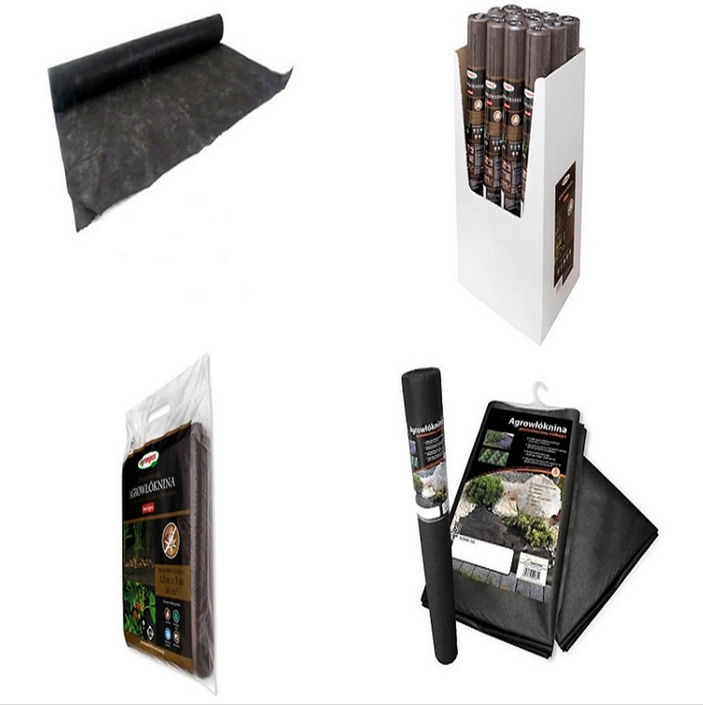 Roll Size

Material

Weight

Tensile Strength (N/5 x10cm)

1m x 15m

Spun Bonded PP

50g/m²

84N (CD) 109N (MD)

1m x 100m

Spun Bonded PP

60g/m²

2m x 10m

Spun Bonded PP

50g/m²

2m x 25m

Spun Bonded PP

50g/m²

2m x100m

Spun Bonded PP

60g/m²



PACKING & LOADING:
Roll packing:
* Shrink wrapping with pe film
* Neutral or customized label outside
* rolls put in carton (can be as request) or 4-20rolls pack with polybag outside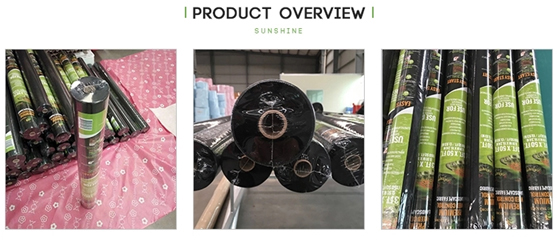 Pre-cutting packing:
* Individual package as request
* Neutral or customized label outside
* 25pcs per carton (can be as request)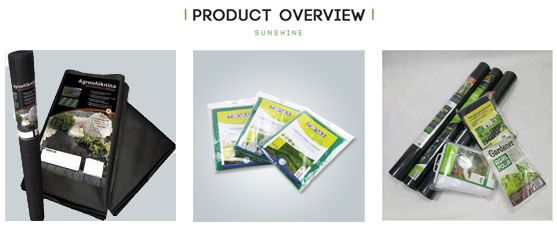 Contact us:
Mob/Whatsapp/Wechat: +8615260893273
Email:sales@sunshinecompany.com.cn
Website:http://www.pp-nonwoven.com
Add: A2406,Wanda Center, Baozhou road, Quanzhou, Fujian, China
Get the latest price? We'll respond as soon as possible(within 12 hours)