>
>
>
Sunshine Nonwoven Fabric Exhibits at the Canton Fair
Sunshine Nonwoven Fabric Exhibits at the Canton Fair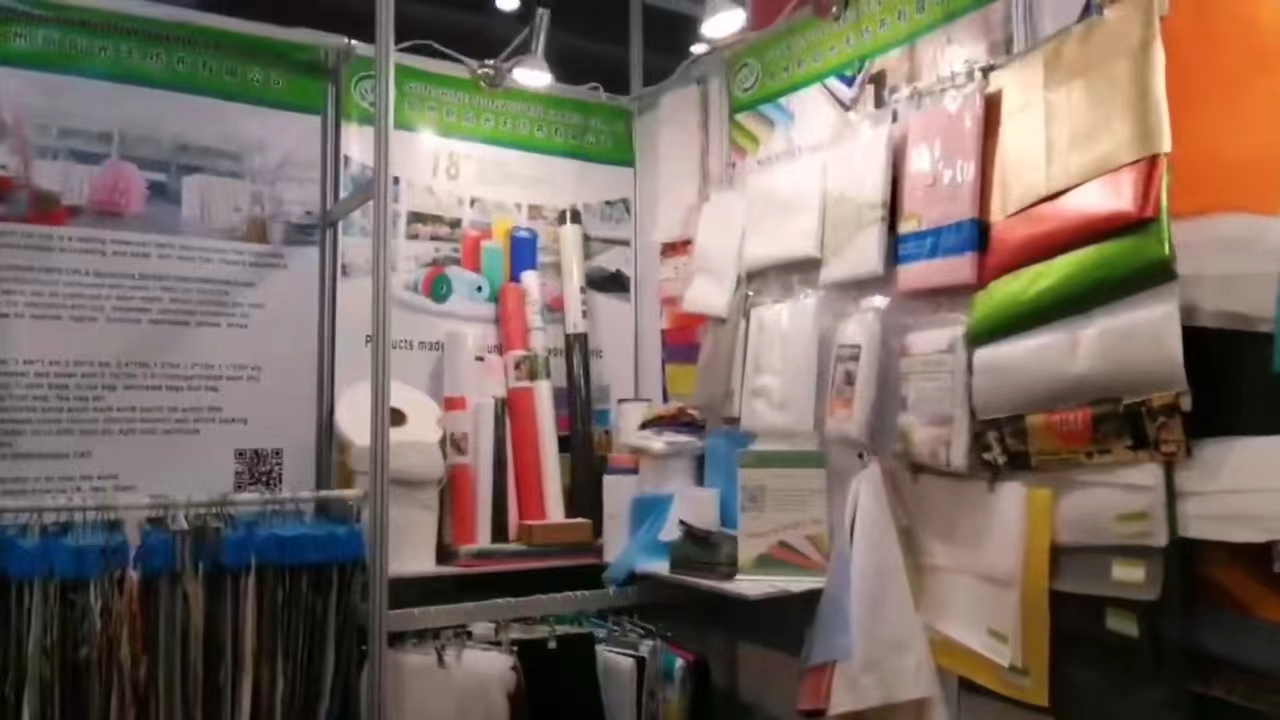 Sunshine Nonwoven Company booth: 16.3C25
The largest trade fair in China, the Canton Fair, concluded on the 5th. Strict epidemic prevention measures have come to an end, and face-to-face offline exhibitions have officially resumed.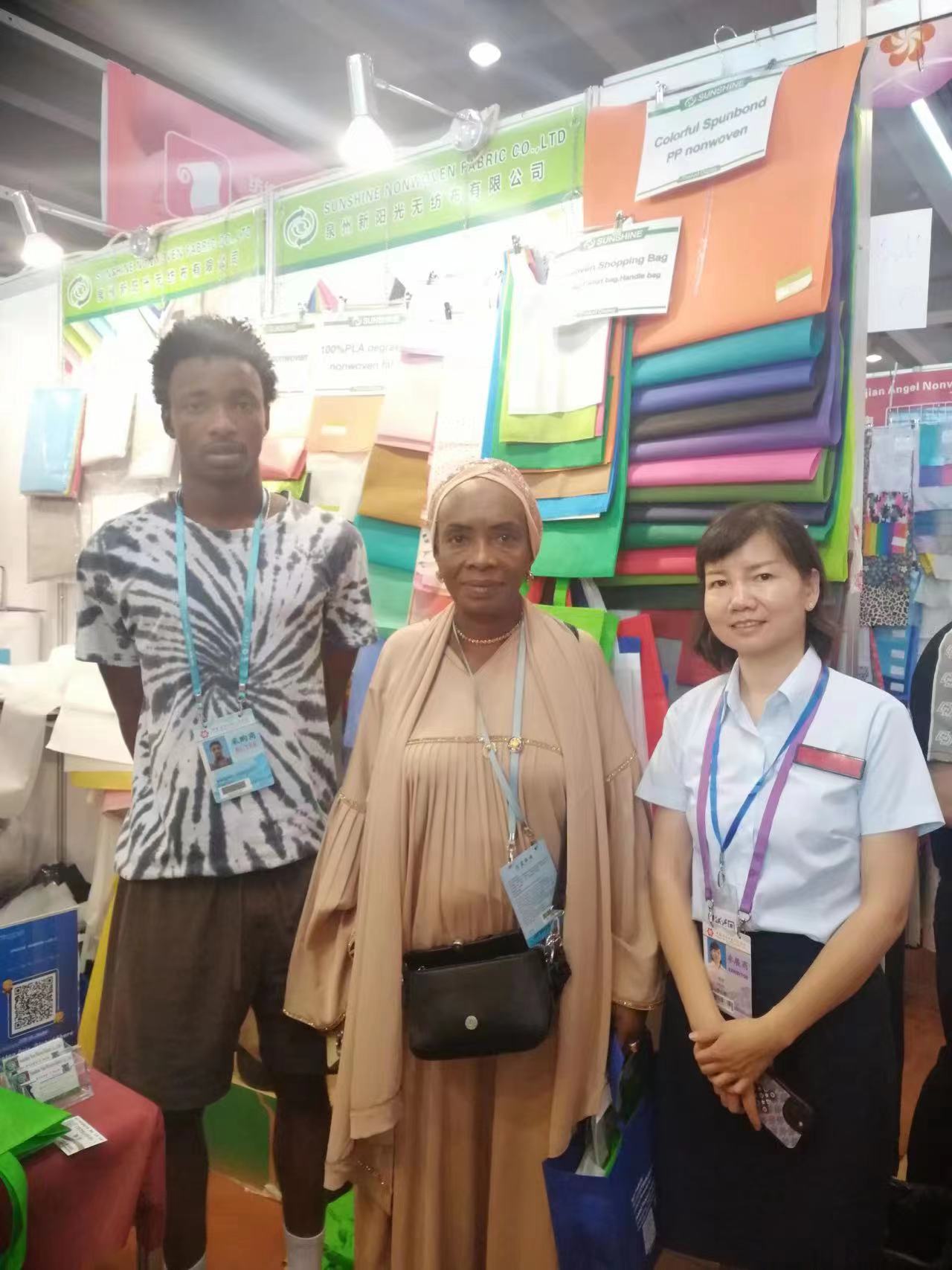 Senegalese guests visiting
The Canton Fair is mainly participated by Chinese enterprises of household appliances, building materials, daily necessities and clothing to promote their products to all buyers. In principle, it is held once a year in spring and autumn. During the COVID-19 epidemic, it was changed to online exhibition.
The total exhibition area of this year's Canton Fair is 1.5 million square meters, with a total of 35000 offline exhibitors and a total of over 2.9 million visitors, all reaching historic highs.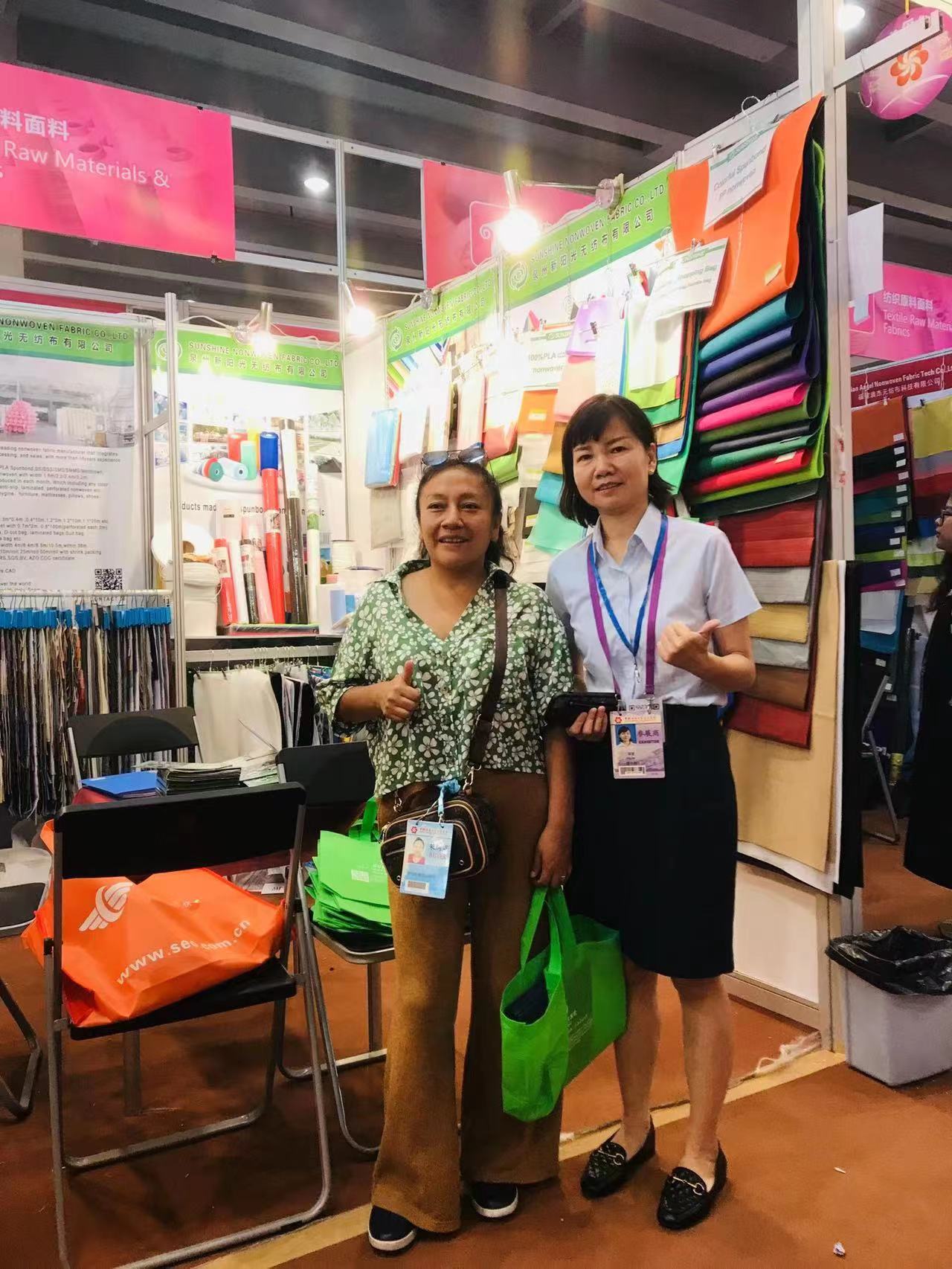 Peruvian guests visiting
This year's Canton Fair has attracted over 220 overseas buyers from countries and regions to participate online and offline. Among them, nearly 130000 overseas purchasers participated offline, and the number of purchasers from countries along the "the Belt and Road" accounted for about half. The various indicators during the exhibition period of the 133rd Canton Fair reflect the resilience and vitality of China's foreign trade, indicating that the global business community is optimistic about the Chinese economy and full of confidence in deepening economic and trade cooperation in the future.
Penny Cong

Sunshine Non Woven Fabric Co.,Ltd
**Own factory ,Low price,Good quality and service**
Add: A2406, Wanda Center, Baozhou road, Quanzhou, Fujian, China
Zip code:362000
Skype: sunshinefabric02
Cell/WhatsApp/Wechat: +8615715987992
Email: nonwoven2@sunshinecompany.com.cn
WEB: www.pp-nonwoven.com
Get the latest price? We'll respond as soon as possible(within 12 hours)