>
>
>
Happy Chinese Valentine's Day
Happy Chinese Valentine's Day
Today the 7th day of the seventh month of the Chinese lunar calendaris is the Chinese Valentine's Day.

What kind of surprise do you want to give your spouse?
A bunch of beautifully packaged flowers can never be wrong.
Are you going to send red roses?
Try to choose the following flowers:
1.Tulips 2.Hydrangea 3.Taro 4.Eustoma grandiflorum 5.Babysbreath
Last but not the least, your flowers also need the beautiful package.
Nonwoven fabric is a widely used flower packaging materials, colorful colors can be optional,
shapes can be matched with different patterns, can let your bouquet add a different flavor and vitality!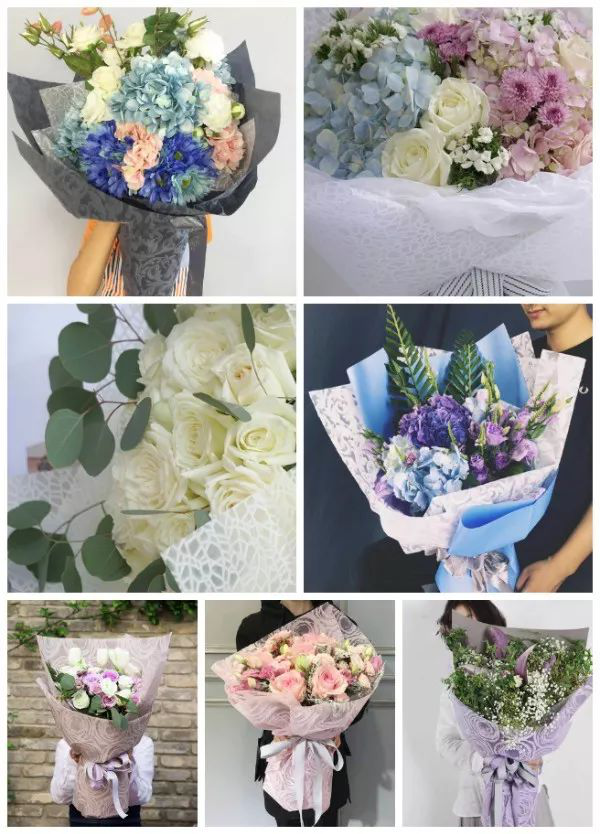 The packaged nonwoven fabric produced by Sunshine Company is a high quality product in the industry.
It has many advantages, such as low reusable loss rate, cost saving, waterproof, good handle, beautiful appearance, good toughness, not easy to break, strong environmental protection and so on.
Sunshine Company Flower Packaging Nonwoven Fabric is a kind of environmental protection material produced
by spinning-bonding process with PP as raw material.
It forms different patterns on the surface by physical hot pressing, and has different styles and unique styles.
Compared with the traditional flower packaging materials, non-woven fabrics can not only foil the beautiful posture of flowers, but also extend the fresh-keeping period of flowers for one to two days, with moisture, breathable effect.
Sunshine Company's packaging non-woven fabrics are suitable for the production and manufacture of environmental protection shopping bags, gift bags, flower packaging, receipt boxes and other products.
| | | |
| --- | --- | --- |
| | | |
Get the latest price? We'll respond as soon as possible(within 12 hours)