>
>
>
Halloween of the Annual
Halloween of the Annual
HALLOWEEN for every year on November 1st, originated in ancient Celtic national (Celtic) New Year festival, this is also a sacrifice revenant moment, in avoiding the evil spirit interference at the same time, also with food worship of ancestors and good spirit to pray for peace through the cold winter, is the western traditional festivals.

That night, children wear makeup, masks and collect sweets from door to door. It is mainly popular in the english-speaking world, such as the British Isles and North America, followed by Australia and New Zealand.
Now, the younger generation, some Asian countries also began to tend to "western festival", to Halloween, some large foreign supermarket will put a shop selling Halloween toys, sellers will sell some to Halloween related dolls or model, attracted the eyes of young people.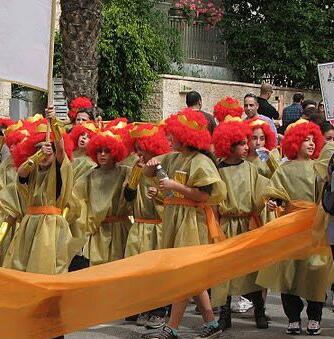 Halloween comes, everyone wears all kinds of clothes,The cover is a dress made of our PP non-woven fabric, stylish and beautiful,Shows the versatility of our PP nonwoven,if you need it, Welcome to contact me
H.K.SUNSHINE INTERNATIONAL CO.,LTD
2018.10.31
Get the latest price? We'll respond as soon as possible(within 12 hours)